I had to install several CentOS 6 virtual machines via the minimal installation image in the last few months and for some reason, I ran into a slightly weird problem during the installations.
The assistant wants you to check the installation medium of CentOS. Doesn't sound that bad and it is focused by default, so I thought there no need to eschew this. Unfortunately as soon as you do the media check and try to continue with the installation, the following error message appears:
There is an easy workaround for this, just skip the media check and the installation wizard should continue the installation like as planned.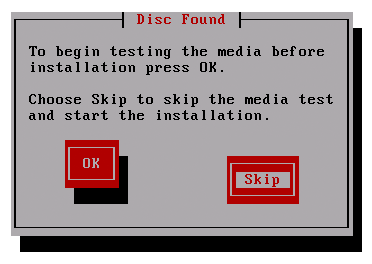 This problem/bug exists since CentOS 5 and also in several RHEL releases.